President's letter for April 2023
In our broadest initiative in many years, Gulf Coast Writers Association is partnering with the Alliance for the Arts to remember Hurricane Ian in words and art.
The words are the job of us Gulf Coast Writers, of course. We will produce a book of prose and poetry submitted by our members and the public, telling the story of Hurricane Ian from a personal perspective. This anthology will debut during the month-long art and interactive exhibit installation in September at the Alliance for the Arts.
The deadline for inclusion in the printed Storm Stories book is May 1. To help us put our stories down in writing, our April 15 meeting will be a workshop to develop or refine our Storm Stories.
Come with your work in progress or simply a blank notebook and pen. Two of our members, Jeanne Meeks and Mary Charles, will facilitate creating or fleshing out your story. Both Jeanne and Mary conduct memoir workshops in their home communities. They will bring their experience and skills with exercises to help us tell our stories.
We expect a big turnout on April 15 among our members for this workshop. But we also extend an invitation to all Hurricane Ian survivors with a story to tell. Tell your neighbors. Encourage them to attend and write their stories. This initiative is not just for highly skilled writers. Ask the EMS worker down the street to participate, or the lineman you met during restoration, or your friend in the police. Stories can be submitted to the GCWA website, whether or not you attend the April workshop.
This workshop may also help you refine your other writing project: submission to the annual Gulf Coast Writers Contest. That deadline has been extended to May 31. You can enter in fiction, nonfiction or poetry. Just enter. This is another opportunity to be published. All 1st, 2nd and 3rd place entries, with submitters' permission, will be featured on our website, in addition to other prizes.
We'll see you on Saturday April 15, 2023, from 10:00am to noon.
Location: Map
Word of Life Church
6111 South Pointe Blvd.
Fort Myers, FL 33919
Come in person or via Zoom. And if you have not renewed your membership, you can pay your dues at the meeting, or through PayPal, or by check mailed to:
Gulf Coast Writers Association
P.O. Box 60771
Fort Myers, FL 33919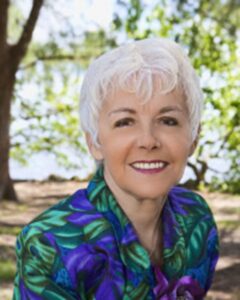 Irene Smith, President