GCWA Writers Retreat 2016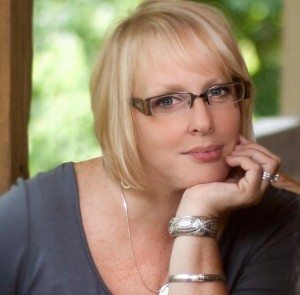 We are so proud to announce our first GCWA Writers Retreat. All are welcome to attend what is sure to be a boat load of fun. Friday, April 8th, we are scheduling a shuttle to transport people to Miami. We will give you details for that as we get closer.
Then, on board we have our guest speaker Kim Weitkamp. Many of you got the opportunity to see her at our meeting this past year and we were all so impressed with her, we wanted more! She will be doing two morning workshops, plus additional evening engagements with us.
Once in the Bahamas, there will be plenty of time for shore excursions. On board, outside of the scheduled events there will be lots of time to sit back and relax too.
We feel the retreat aspect will give those who attend a great bonding and the amount of learning from our speaker is sure to be immense. We hope you all can join us. A detailed schedule of our planned events will be sent out to those who are attending.
So start saving your pennies. We need a $100 deposit by October 19th, although the reserved block of balcony rooms is going fast. Updates on payments will be sent after your reservation.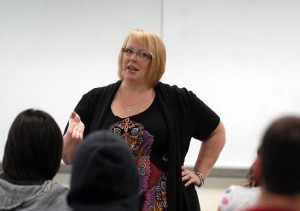 Below are all the details and you can download both the info sheet and the registration form. You need to print and submit the registration form, and then get in contact with one of our members, Jennifer Christiansen to set up your room.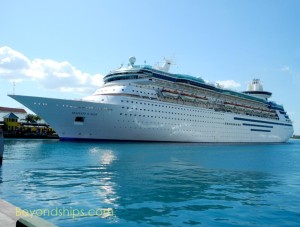 When: April 8 – 11
Where: Cruising from Miami to the Bahamas
Ground transportation to Miami will be available for additional charge
Who: Writers, family, friends – GCWA members and non-members
What: Networking, workshops and fun
Friday evening pre-dinner networking.
Workshops with Kim Weitkamp, 8:30 – 11:30 am Saturday and Sunday
A quick review of the Science of Story — how and why it works
The Story Box — a simple way to break down your story ideas and make them work
In addition, Kim will cover:
Raw Ideas
Outlining
Creative Writing Exercises
Evening entertainment with Kim – stories and songs
Do check out her website, kimweitkamp.com.
Fees:
Workshop: $50 for GCWA members, $100 for non-member
Cruise: $408 – 3 nights, all inclusive
Shuttle: TBA
Shore Excursions: TBA
Total Value = TONS OF FUN & Great Writing
Deadline to register is October 19th.
#1.
Contact: Jennifer.christiansen@cruiseplanners.com
(239) 433-5083 or (239) 297-4400.
#2.
Then also please contact Alice Oldford at aoldford@yahoo.com for your workshop reservation.
You can bring the form to the meeting plus cash or check made out to GCWA  – OR mail check to GCWA to:
GCWA
P.O. Box 60771
Fort Myers, FL 33906
Cruise Itinerary
Friday:
Check in, enjoy lunch, and relax in your cabin.
4:30 ship leaves port.
5:15-6:15: Meet and Greet Cocktail party with Kim Weitkamp in the Viking Crown Lounge.
6:30 Group Dinner On your own to enjoy theatre, casino, live music, dancing, and more.
Saturday:
8:30-11:30 Workshop with Kim Weitcamp in the Adventure Conference Room
11:30-5:00 Enjoy the beach on your own at CocoCay, Bahamas
6:30 Group Dinner with Kim Weitcamp
8:30-9:30 Special private live performance by Kim and her husband in the Spectrum Lounge.
Sunday:
8:30-11:30 Workshop with Kim Weitcamp in the Adventure Conference Room Enjoy Nassau on your own or share a private snorkeling tour on a yacht or catamaran ( extra cost/depending on interest)
6:30 Final Farewell Group Dinner On your own to enjoy theatre, casino, live music, dancing, and more.
Monday:
Back at port first thing in the morning.
Cruise retreat/workshop FAQs
What is the cost of the cruise?
$408.69 per person/double occupancy for an ocean view cabin. There may be lesser cost or more expensive accommodations available. Check with GCWA member, Jennifer Christiansen, Jennifer.christiansen@cruiseplanners.com (239) 433-5083 or (239) 297-4400. Jennifer has arranged for us a networking party on the first evening as well as space for our workshops and private evening entertainment with Kim Weitkamp.
$100 deposit holds the cabin with the balance due January 2016. It is important to book now to assure your desired accommodation.
What is the cost of attendance at the workshops?
$50 for GCWA members
$100 for non GCWA members
This is assessed to help defray the expense for Kim Weitkamp.
How about transportation to Miami?
We can arrange for transportation at an estimated cost of $30/person each way depending on the number of people interested in using this service.
What part is the retreat?
The retreat is the cruise itself. If you're looking for more excursions, Jennifer can arrange for you at an extra cost.  Workshops will be 8:30 am to 11:30 am to allow recreation time in the afternoons.