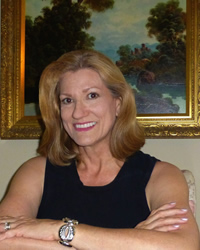 Denise Holbrook began her writing career as a photojournalist and editor for a weekly newspaper chain in the Lake Okeechobee region of south central Florida, covering everything from rodeos to drug plane crashes. When her family moved to the Fort Myers area, her writing focused mostly on real estate marketing, political campaigns, and technical presentations.
Her editorial columns and character profiles were regular features in the Lehigh Acres Citizen newspaper and Gulf Coast Woman Magazine, running the gamut from political commentary to the ups and downs of raising a family.
More recently, she won the first place award for fiction in the 2012 Gulf Coast Writers Association Writing Contest.
She is a staff editor for Jacobs Writing Consultants, and served as the program chair and vice president of the Gulf Coast Writers Association for 2013 and 2014.
She enjoys writing a devotion blog for NASCAR fans. Her children's book, Doors, is available through Amazon and other online booksellers.
Website: DeniseHolbrook.com