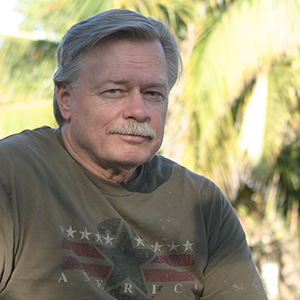 Eduardo Mitchell hails from southwest Virginia, spent four years overseas gathering intelligence for Uncle Sam, did another four working for IBM, and then several decades as a software consultant in Washington DC. After completing his master's in psychology during his late 30's, he was a counselor and personal trainer. In the mid 80's he completed a two-year post-graduate program in creative writing at Lynchburg College. Along the way he flew charters and freight part-time for Air Virginia until it was acquired by a larger airline.
While overseas in a harrowing job, he learned Zen meditation from a Tibetan monk, a practice he continues to this day. Since the mid-90's he has taught meditation and written three books (so far) about Zen, all available on amazon.
Having been interested in photography all of his adult life, after retirement he began shooting weddings and bridal portraits. Now, he pursues artistic portraiture as a hobby. Ed works part-time as a copyeditor and proofreader, and has the reputation of being an incorrigible grammar nazi. His favorite pastimes are movies, reading, writing, and riding his bike.