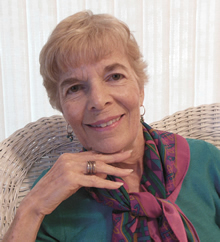 I began writing as a child in Bermuda when a favorite teacher had one of my essays published in a local newspaper. I am a charter member of Louisville Christian Writers and a new member of Gulf Coast Writers in Florida. I have been a contributing writer for Kentucky Monthly Magazine and my work has appeared in Essence's Celebrating the Season and Alive! magazine. The publication in 2011 of my children's book, Benny's Angel, fulfills a dream.
In addition to writing, I have enjoyed drawing and painting since childhood. Three limited edition prints have been produced from my art, including "Old Timer," which took first place in the portrait division at the 2006 Kentucky State Fair. Because of my interest in the arts, I am on the planning team for Artful Missions, which produces juried art shows and donates most of the proceeds to ministries that help women and children escape human trafficking.
I have three children, two grandchildren, and four great-grandchildren from my marriage to my first husband, Bob McCrea, who is now with the Lord. With my second husband, Paul, I have two stepsons and four more grandchildren. Our blended family is a blessing.