Whipping Up A New Past (The Goddess of Death Series)
by Xander Blue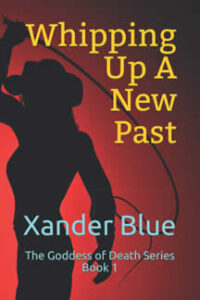 What would you do if you could Time Travel?
Would you plunder ancient treasures?
Perhaps sight-see long-lost cities or visit famous disasters?
Janet Sun knows what she would do.
She is resolved to travel to the Wild West of 1860s America and right a wrong.
Even if it kills her.
Purchase at Amazon